Love Your Coast month – Cannons Creek School cleans up
12 Nov 2013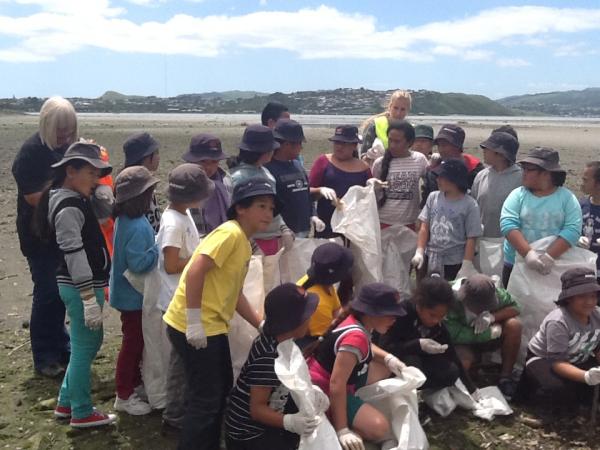 Senior pupils of Cannons Creek school where very keen to help the clean up of Onepoto Arm of Porirua Harbour as part of Love Your Coast month. Here they are picking up rubbish at the Porirua Stream mouth behind Pak in Sav.
The Porirua Harbour Trust and Keep Porirua Beautiful are working with Sustainable Coastlines who are running awareness presentations and clean ups with schools alongside renewable leaders Meridian Energy and with support from Wellington Community Trust and the Wellington City Council.
Seven schools within the catchment and over 1,000 pupils will be receiving an educational presentation from Sustainable Coastlines and over 700 pupils will be involved in organised clean-ups of our local waterways, beaches and harbour edges during the month.