What's Happening in Schools
We'd love to update this page with what schools in the catchment are learning about and how they are working to protect their local stream and the harbour.
Now that our Education Coordinator is no longer with the Trust we are dependent on photos, videos and links being sent to us directly, so if your school has something you would like to include please send it to us! Email phacctsec@gmail.com
STUDENT ART JOURNAL 2020: THE CURRENT
The second edition of our popular journal of student work about Te Awarua-o-Porirua Harbour and Catchments, demonstrating what creative and thoughtful students we have who are taking an active part in protecting and restoring our beautiful streams and harbour. 
 CLICK HERE to view the online version of The Current 2020.
STUDENT ART JOURNAL 2017: THE CURRENT
Students from six primary schools in the catchment worked with Esme Dawson (one of the Pataka educators) to help design and create a journal of student work about Te Awarua-o-Porirua Harbour – called "The Current". Student representatives from each school took part in a series of workshops during Term 2, where they visited the harbour, learned about the history of the area (including stories from local iwi), wrote poetry, produced screen prints, met with designers and much more! During Term 3 the schools finished producing work for the journal, which was then published and used as a learning resource in primary schools. If your school hasn't received a set of journals yet, please email: pht.educatioin@gmail.com
CLICK HERE to view the online version of The Current
Here are some photos of the workshops and field trips: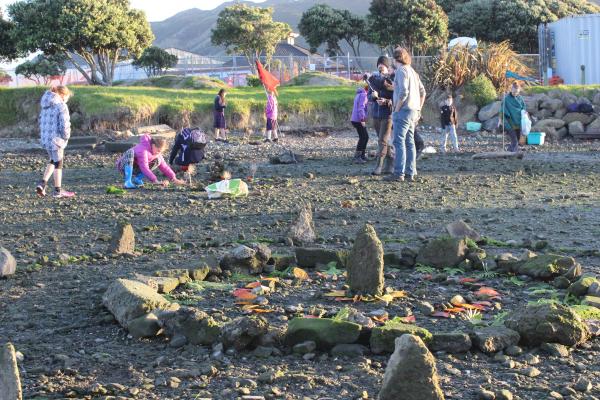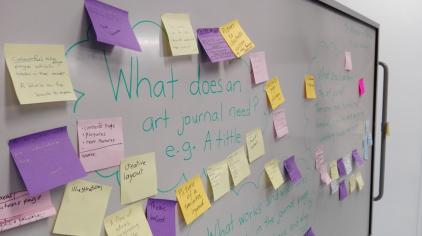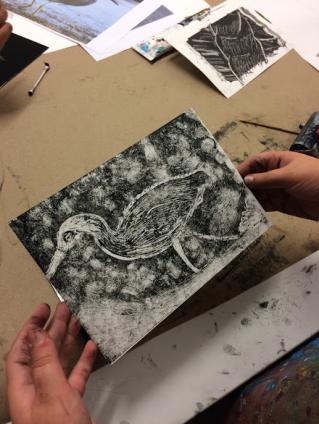 TIAKINA NGA TAONGA – Student art project and exhibition 2016
During Terms 3 and 4 of 2016, about 300 students (aged 6 – 13yrs) from 8 schools and one student support group (Puna Matauranga at Takapuwahia Marae) took part in the Tiakina Ngā Taonga art project.
The project was organised by the Porirua Harbour Trust, as part of their education programme. Rebecca McCormick (previous PHT Education Coordinator) managed the project, and Esme Dawson was contracted for 5 months as the Art Coordinator.
 Five local artists/poets worked with students, in order to explore the theme further…
Tiakina Ngā Taonga – Protect the Treasure:
– What does Te Awarua-o-Porirua Harbour mean to you?
– How and Why should we protect this precious taonga?
 Some classes also took part in education sessions at Pātaka, and St Brigids School spent an afternoon using the printing press at Whitireia NZ.
Below are some photos of the artwork from the exhibition, which was displayed in Hartham Pl, Porirua CBD during November 2016: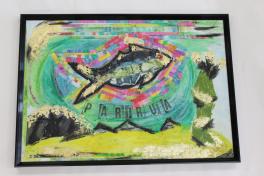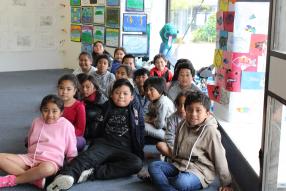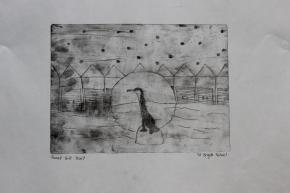 Russell School – Motukaraka Point field trip (March 2015)