Founding Trustees – original Porirua Harbour Trust
Meet all the Founding Trustees who assisted with the set up during 2010 and culminating with the Trust being formed as of March 2011.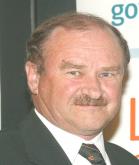 Grant Baker (Inaugural Chairperson)
Grant worked with Porirua, Wellington and Greater Wellington Councils and Ngati Toa to establish the Porirua Harbour and Catchment Community Trust in 2010. Grant is a founding trustee, the inaugural Chairperson and comes from a conservation background. He was a trustee on Pauatahanui Inlet Community Trust and is a member of IPENZ and the Institute of Directors.
Jenny Brash
Jenny was the greater Wellington Regional Council representative on the Porirua Harbour Trust. She was Mayor of Porirua City 1998-2010 during which time she led the campaign with GWRC, Ngati Toa and GOPI to establish the Pauatahanui Inlet Community Trust and gained ongoing Porirua City Council funding ($2.6M) for Porirua Harbour restoration ensuring the development of the Porirua Harbour and Catchment Strategy and the setting up of the Porirua Harbour trust.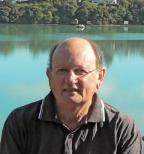 Lindsay Gow
Lindsay has a long background in public policy and strategy, especially environmental policy as Deputy Secretary for the Environment.    He lives in Whitby overlooking the Pauatahanui Inlet.  Lindsay is an active user of the Porirua Harbour's waterways and enjoys kayaking and sailing.  He is passionate about improving the quality of the harbour system and its contributing catchment. Lindsay is also currently the Chairperson of the Guardians of Pauatahanui Inlet (GOPI)
John Morrison
John spent his working career as a professional engineer working for local and regional government in Wellington, specialising in water supply. His particular retirement interest is in catchment restoration  and he leads the Churton Park Revegetation Group. He is active in community affairs and is a Fellow of the Institution of Professional Engineers New Zealand.
Ngaire Best
Ngaire was the founding trustee, appointed by Wellington City Council, where she was the portfolio leader for three waters and waste.  She is both a resident of Tawa and was a member of the Tawa Community board and has a strong interest in improving the ecology of both the Porirua Stream and its receiving environment, the Porirua Harbour. Ngaire stepped down from the council in October 2013.
Liz Kelly
Liz was the original Porirua City Council representative.   A proud mother of six children and five grandchildren. Liz was born and raised at Takapuwahia on the kai moana from Porirua Harbour and continues to be passionate in progressing the restoration and development of our Harbour to once again be a food basket for all residents of our City. Liz is CEO of one of six Family Service Centres in New Zealand, a Justice of the Peace and certified Resource Commissioner (Chairs Endorsement) with a keen interest in ensuring a balance of enabling activities and protecting our environment for future generations. Liz stepped down from the trust in March 2013.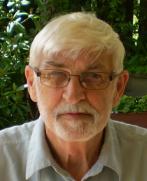 John Wells
John is a Whitby resident and has been a member  of the Guardians of Pauatahanui Inlet since 2000, but has had a long-term love affair with Pauatahanui Inlet since arriving in New Zealand in 1976. John has a longstanding involvement with GOPI.  John was a member of the School of Biological Sciences at Victoria University of Wellington for 25 years, first as Professor of Zoology and then as Dean of Science, until retiring in 2001. His research interests are in marine ecology – some of his research was done in Pauatahanui Inlet.
Wiremu Wineera
Wiremu was the iwi Representative for Te Runanga o Toa Rangatira  and a founding trustee, living in the Pa and an active harbour user.  Wiremu stepped down as a trustee in Martch 2013.